Homegrown Music & Art Festival Takes Over East Downtown Houston April 16-17
HOUSTON—Houston's spring festival season kicks off on the east side of Downtown this month with the two-day Homegrown 024 Music & Art Festival, highlighted by a midnight performance from alt-rock icons Green Jelly.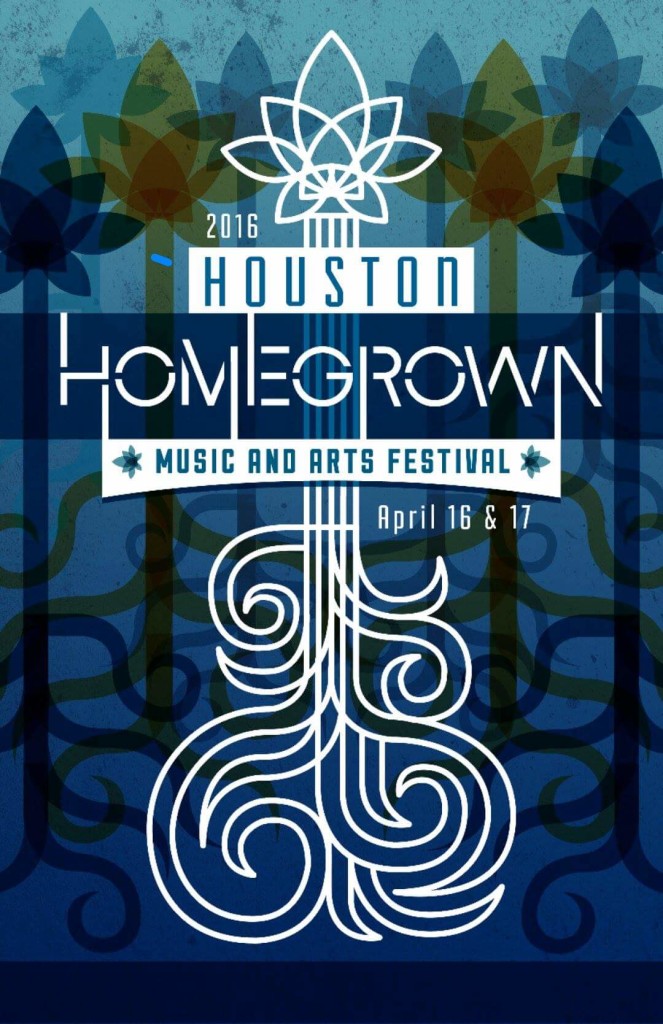 More than 60 local and touring musical acts will perform across four indoor and outdoor stages on April 16-17 at Houston institutions Eastdown Warehouse and Last Concert Café. Rock, reggae, hip-hop, EDM and other eclectic musical styles will all be represented, bringing Houston's varied and far-flung music scene together in a way that no other festival in the city can.
Local artists, artisans, food trucks, dancers and bikini models will also be on hand all weekend, making Homegrown 024 a colorful feast for all five senses. Attendees will also be eligible to win up to $2,000 in free prize giveaways.
"Capturing the essence of Houston's wild and weird musical community in a single weekend is the mission of Homegrown 024," said Summer House, Associate Producer, United Music Alliance.  "We're bringing in musicians and artists from all over the city and beyond, with every sound and style represented. It will be beautiful and eclectic, and a completely homegrown experience."
Weekend passes are available now for $10 at Eventbrite. Tickets will also be available at the event for $12 at Eastdown Warehouse, 850 McKee St.
For more information on Homegrown 024 Music & Art Festival, please visit our Facebook event page.
A full performance schedule is included below.
Featured bands
(Saturday) EASTDOWN STAGE
1p Tabline
2p 12 Gauge Awakening
3p Dark Spark Rays
4p Indaskies
5p BlackoutVipers
6p Scubadiver
7p Unknown Brothers
8p 72 Down
9p Aggressive Vibe
10p Blackwater Mountain
11p Black Kennedy
Midnight national recording artist GREEN JELLY
(Saturday) UMA MOBILE STAGE
1p HK'S
2p Mezzanine
3p Cannibalistic Pineapples
4p Vincent's Betrayal
5p Shadow Council
6p Demonic Hen
7p Power Rage
8p Dr Green Dreams
9p LEAD
10P Beyond Oblivion
(Saturday)
REBELRADIOHOUSTON.NET STAGE
NOT IN ORDER BY TIME
Mr. Peabody B2B Nando-1 FT Trombophonix
Joe Belmarez B2B Badbwoy BMC ft MC Lenky Don (from New York City)
Karina Nistal (From Los Angeles)
Gina Keller
Photon Mechanics
Kit Likwid
SWIFT
Dahbu
Insert Credit[s]
Soul Tower 606
Shrey Day AKA Press Play
MORE TBA
(Sunday) EASTDOWN STAGE
2p Bloodsucking Fiends
3p SHREY
4p The Glass
5p Charles Bryant
6p Black Orchid Ritual
7p Clay Melton band
8p Washed-up
9p Key Flight Captains
10p Yung Crusay
(Sunday) UMA MOBILE STAGE
2p Sagedowne
3p Hard Work from Dallas
4p Tribe Hill
5p Control
6p Refinery Coast
7p Dr Belt
8p Tode
9p Alone on the Moon
(Sunday) Last Concert Cafe
NoonTBA
1p Chaz & The Plastick Flask
2p Tres Blondie
3p Jacob Minter
4p Summer House
5p Tom Turner Band
6p Kalila
7p Savant Haze
8p Just J & Homies
9p A Return to Beauty
10p The Killer Beckys
11p Blackwater Mountain