New Houston Music Outlet Exclusive Exposé With French Powerhouse Label Yaruki Records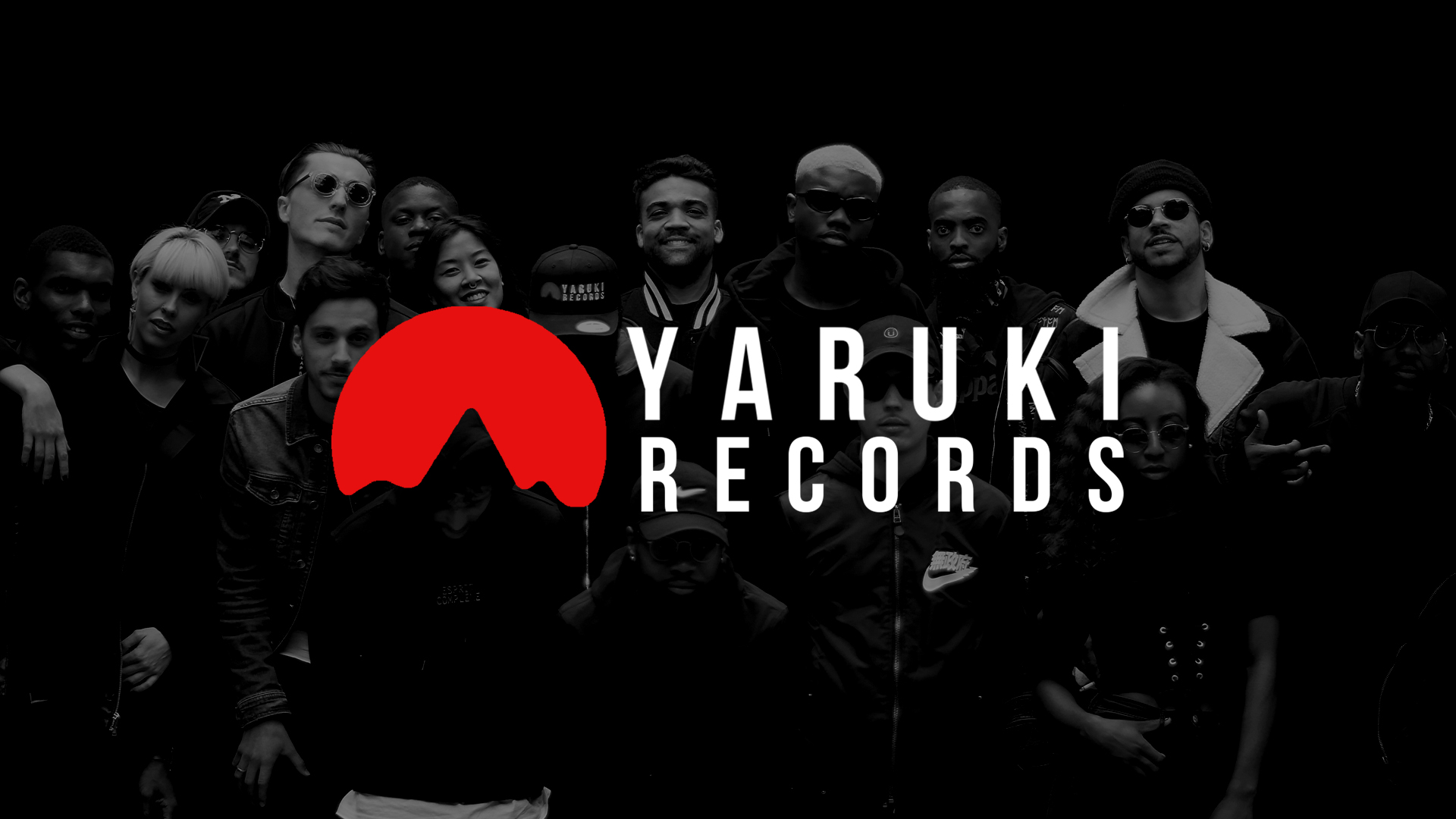 Coming to you live and direct, French powerhouse label Yaruki Records saves the day! // En direct et en direct, le label français Yaruki Records sauve la journée!
The Second Largest Market In The World
French hip-hop has had a history similar to that of its American counterpart, at times even drawing inspiration from it, however today, French hip-hop is largely French driven, controlled by French people. That is an interesting fact seeing as there are a wealth of cultures from around the world just in Paris alone, making for a lot of rich, cultural influences on the direction of French rap.
It was in 2017 when we were in Paris at the beautiful La Bellavilloise that we first encountered a charismatic group of DJ's, dancers, and musicians. Though a slight language barrier, there was no misunderstanding in the vitality of these artists.  It was on that night where we were exposed to infectiously popular acts such as Jewel Usain and Beeby who have been putting in work in the French music scene for a minute. What we saw was a perfect example of why France has the second largest hip-hop market in the world today. The raw passion for the sake of self-expression is very real in French hip-hop and this is felt at great shows like this one, where the popularity of these musicians is easily understandable. So, this brings us to the music label pushing the music forward, Yaruki Records.
Yaruki Records is a French hip-hop label founded by some profound artists making noise in the Parisian music scene. Their sound is a combination of hip-hop and electronic music. It is the label of GIVY, K-LY, CHATNOIR, 87Genius and SUPERSØNGE. We've transcribed our interview with a representative of Yaruki Records to get the 4-1-1 on this intriguing musical powerhouse, detailed below.
New Houston Music Outlet: In your own words, who is Yaruki Records?
Yaruki Records: Yaruki Records is a French label composed of friends. It's even more than that. It's a family, a state of mind.
NHMO: What is the meaning of Yaruki? That's an odd name for a French label. Where did it come from?
YR: "Yaruki" means motivated in Japanese. When we were looking for a name for the label, we started thinking about the delirium of the label, its universe. We are all fans of Japanese culture, so we oriented our research in that direction.
NHMO: That's really crafty. Can you tell us a little about the history of Yaruki Records and the artists under the label?
YR: Mehdi Gatbache, SUPERSONGE and GIVY are at the origin of the label. They all had experiences in this field having already worked for labels, media or even French urban television channels. The more they produced titles, the more the desire to create a label was felt. Genius, K-LY, and CHATNOIR were close to them. They were then the first signees of the label.
Watch CHATNOIR Music VIdedo "Kendrick Lamar"
NHMO: What were some of your major accomplishments in 2017?
YR: We released our first compilation "SATORI" which gathers all the artists of the label. This project was recorded in the studios of Redbull in Paris. They left it for a whole week! We also released the first EP of CHATNOIR and SUPERSONGE. Subsequently we did many shows and organized a few evenings to allow projects to exist outside the internet.
NHMO: We checked out GIVY and his deep house mixes are hard. Can you describe GIVY's relationship with Yaruki Records?
YR: GIVY is one of the founders of the Yaruki Records label. It was natural for him to release his titles on it. He is also passionate about Hip Hop and electronic music. His influences have naturally pushed him to mix deep house, future bass and hip hop. His first single "Mamacita" is from our compilation "SATORI" I told you about it. He prepares a lot of singles for 2018.
Watch Music Video For GIVY-MAMACITA Feat SUPERSONGE and Tsilla
NHMO: GIVY's "Mamacita" was visually and sonically thrilling. How did the song and music video come about?
YR: A friend, Julien Dessous proposed us the concept of the clip. GIVY was immediately excited. He turned it on his side and we made a gift of this excellent video. It was important to have a conceptual video for this clip. Only GIVY is not in it. He will appear in the next ones.
NHMO: Awesome. So, what is your relationship with CHATNOIR?
YR: CHATNOIR is a Sevran rapper we have always been close to. He had a band with K-LY and was looking to release his first solo EP. So we offered him to work with us. We have an eye on what he does in the studio, but he remains master of his music.
NHMO: SUPERSONGE is a very enigmatic character we noticed on the label. Describe his aesthetic and his relationship with Yaruki Records.
YR: SUPERSONGE is a unique artist! He is one of the founders of the label Yaruki Records and has created a universe between hip hop, pop and electronic music. His music is very colorful. Very visual. We released his first EP "ENFER DIGITAL"  ! I advise you to follow him, His next EP will be amazing.
NHMO: We also note K-LY- and 87 genius on the label. Can you tell us a little about them?
YR: K-LY is a really smart rapper. He has humor but likes to talk about serious subjects with lightness. 87Genius is a binomial DJ of the island Saint Denis. They are really good live. They know how to set fire at our events.
NHMO: Tell us about your influences.
YR: Our influences are diverse. Fool's Gold records, but also Roc Nation or Soulection. We love good music, beautiful melodies and big sub 808.
NHMO: New Houston Music Outlet was in Paris last February. We saw Yaruki Records and Friends live at La Bellavilloise. It was awesome!
YR: Thank you very much ! We organized it in just one week. The programmer of La Bellevilloise is a friend. We asked him for a date to launch our label, he accepted it and everything went very well. Those who were there are also the core of our fanbase.
NHMO: What events are coming up from Yaruki Records?
YR: We will release a compilation in partnership with the WOSSUP media on January 19th "WOSSUP presents: Takeover, 1"! This compilation includes titles that the WOSSUP.TV media interviewed or spotted. There will also be new songs from SUPERSONGE, CHATNOIR and K-LY.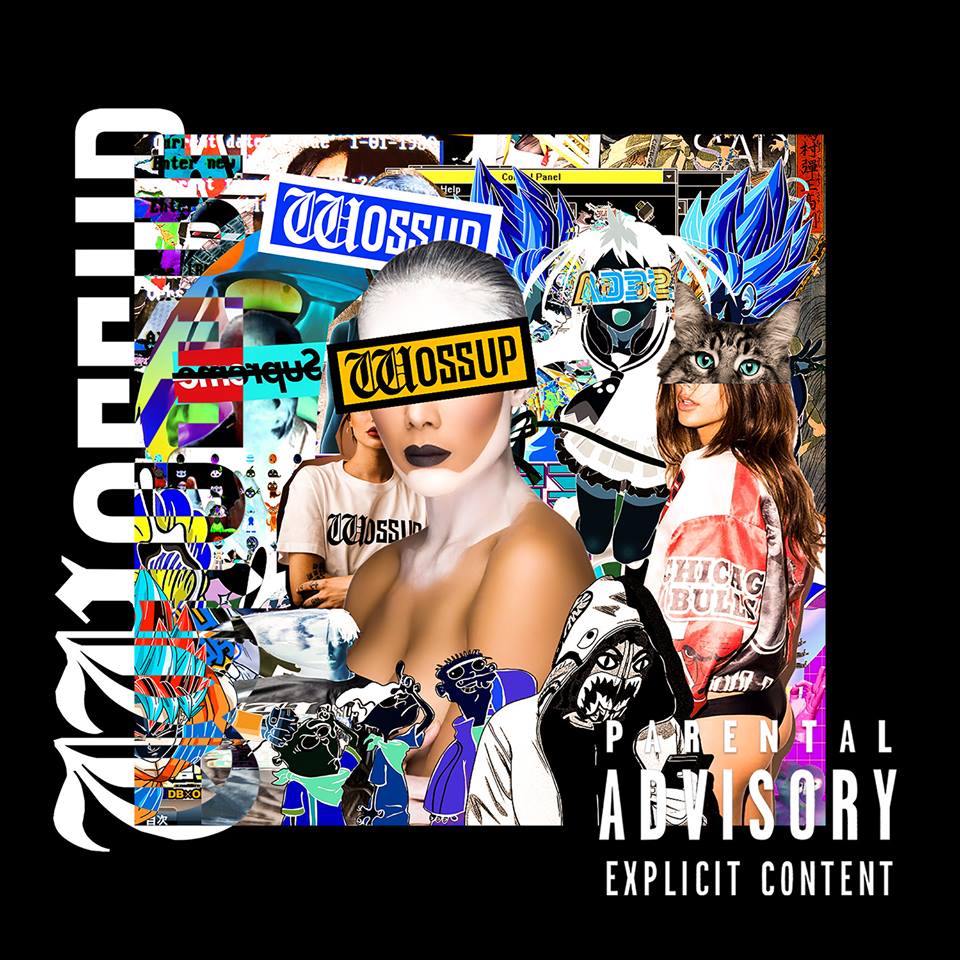 NHMO: What would you like American listeners to know about Yaruki Records?
YR: Maybe our title "Yaruki Anthem" from the SATORI compilation, or "Mamacita" from GIVY from the same project. These titles are the most representative of our state of mind.
Watch "Yaruki Anthem"
NHMO: We work with many upcoming talent in Texas and throughout the country who might be reading our interview. Would Yaruki Records ever sign an American artist, DJ, or band to its roster?
YR: For the moment, we only sign on the label artists we know. If we meet an American artist whose music we like, why not!
Have we made you a fan of French hip-hop yet?  Don't worry, check out more from Yaruki Records, you'll become a new fan. Also, you can dive into more French hip-hop on other resourceful blogsites. France has a ton to discover. Good vibes.
-Follow @HoustonOutlet