The "Champagne Papi" Has Returned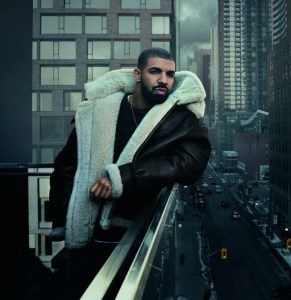 Finally people we can take a breath, the rapper "Drizzy Drake", has returned. Early in the year of 2017 Drake released a statement saying that "I'll be back in 2018 to give you the summary", clearly stating that he has a few surprises brewing and guys he has delivered. On the day of January 19th, the rapper decided to give fans a heads up on Instagram letting them know that the epic release was going down at midnight! "God's Plan" and "Diplomatic Immunity", definitely has you thinking about where his music is turning and not in a bad way. With the EP named "Scary Hours", makes us eager to hear the back story of his writing process.
If not being hinted about the release, I would say that we surely forgot about the wait. But the saltiness is real and the heartbreak touch hasn't  left the rapper/singers' style and we are loving every bit of it!
Not being able to say too much just yet, fans are wondering if we will get to hear more music from Drake. He hasn't really gave too much information on the subject but does he really have to? Some of us like the anticipation of a surprise release. If you haven't steered your attention in his direction, maybe its time you find the time, these tracks you dont want to be sleeping on.
Stream "Scary Hours" on XXL and check out "Diplomatic Immunity" leaked below.
Resources: npr.org, thrillist, refinery29, exchicago.xyz