Promote Houston's Music Culture, Get Paid at The Same Time- Now Paying Twitter Users To Promote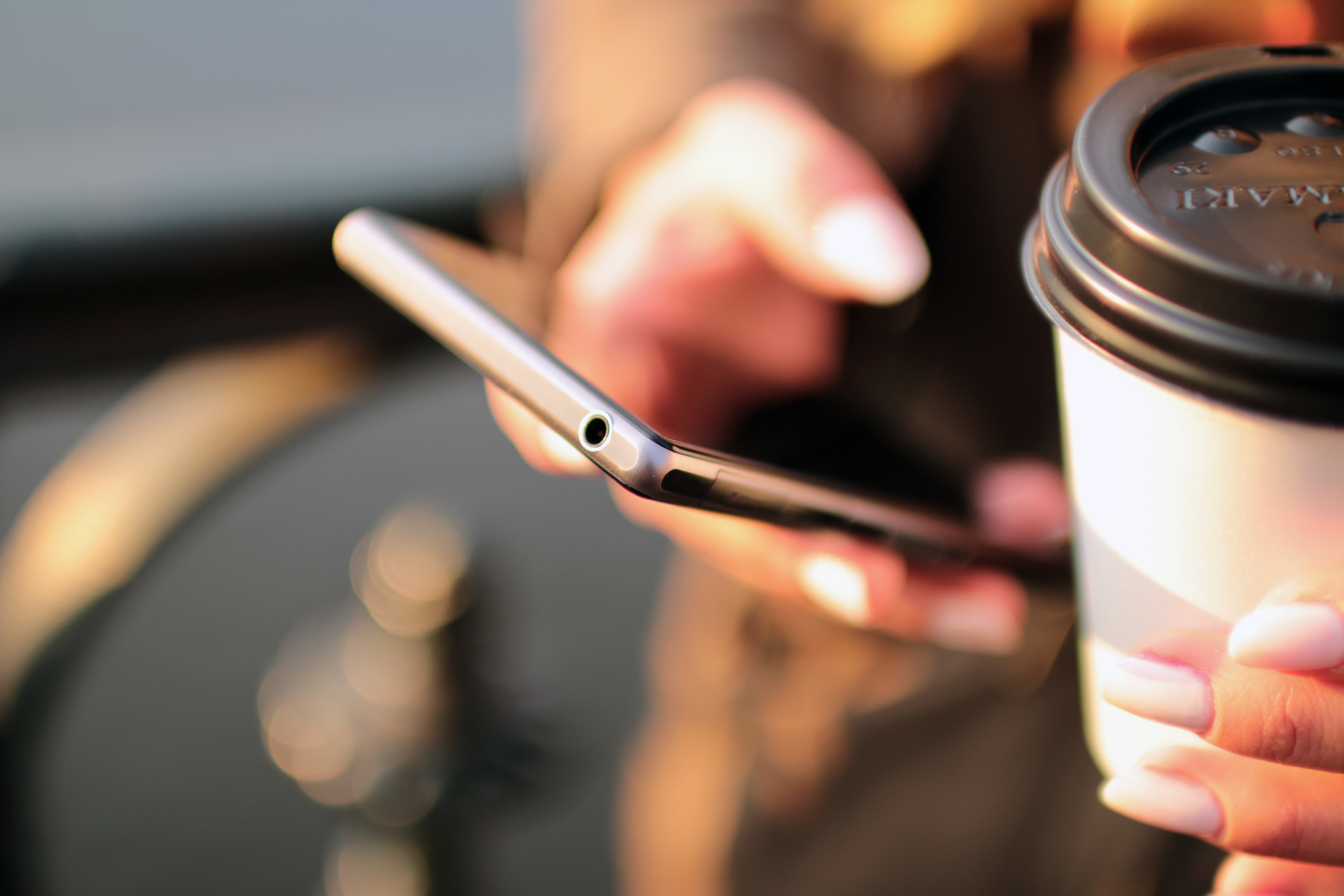 NewHoustonMusic.com is now paying Twitter users to promote tweets.
We all do it. We sift through post after post on Twitter in our downtime, sometimes on the job or when the teacher is not looking (Please don't. We do not encourage rule breaking). 'Retweeting' and 'sharing' posts we find interesting with our friends is a common practice. Chances are you might spend a lot of time on social media. Does this sound like you? Have you ever thought, "What if I got paid to do this?" Now for a limited time, NewHoustonMusic.com will pay Twitter users to promote tweets. This article will explain the step-by-step process of how to sign up to do this. Sounds cool? By now you may be asking, "Where do I sign up?". Before we get into that, in order to ensure the quality of our paid social media partners, we ask that you ensure you meet a certain criteria before you get the cash.
To become a social media partner, you should fulfil these criteria to get paid:
Must be following @NHMOPromotions on Twitter
Have a Twitter profile
Have at least 400 followers
Use Twitter often ( Optional )
Have a valid Venmo account
Do you meet these criteria? Having stated that, let's move on to how you get paid (The fun part).
How Partners Are Paid
If you are approved to join, which will be confirmed via direct message, you become a partner with NewHoustonMusic.com to promote Houston's music culture to audiences around the web and become one building block in an online community that gives artists and content creators an outlet for their artistry.
Partners are paid for retweets at a standard rate of $0.01 per post retweet. Depending on the situation, post retweets can be worth up to $0.05 per post. Unless explicitly stated, all post retweets are priced at $0.01 per post. (Example, 50 retweets= $0.50, 100 retweets= $1.00 and so forth.) Those pennies add up. Please hit 'love' also because love makes the world go 'round!
Directions on how to retweet posts are detailed below with pictures. It is very important that you follow the instructions on how to properly retweet.
Partners are paid on a bi-monthly basis for the total number of post retweets in a 2-month period. Each month the total number of post retweets are recorded and after the 2 month pay period ends, payments are sent via Venmo on the 17th of every second month. The first pay period begins January 17th, 2018.
So first payments will be sent March 17th 2018 via Venmo so make sure you have a valid Venmo account. More on this later.
So here we go,
Step 1, Log in to Twitter. (See Below)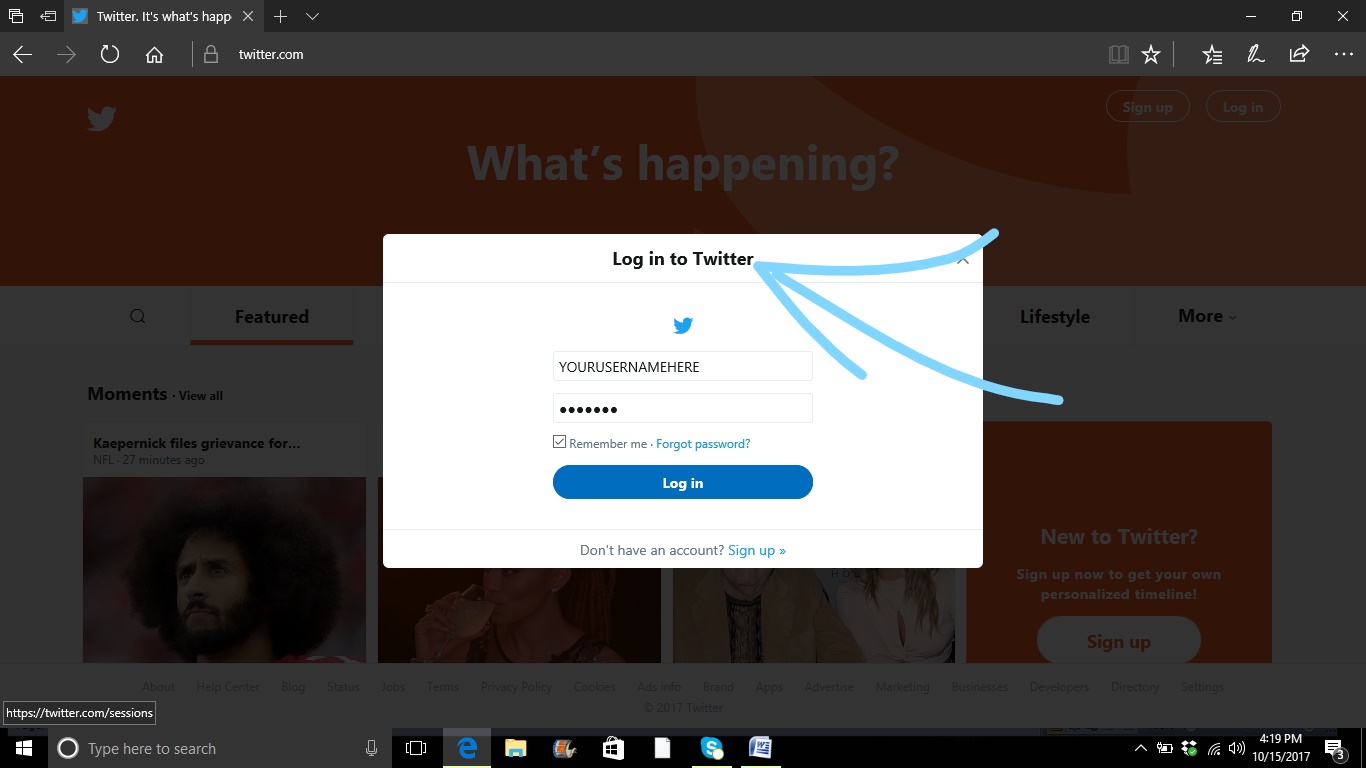 Step 2, Send us a shoutout! This lets us know you're not a bot and that you really love Houston music. Compose a tweet to your timeline that says "NewHoustonMusic.com", then press "tweet".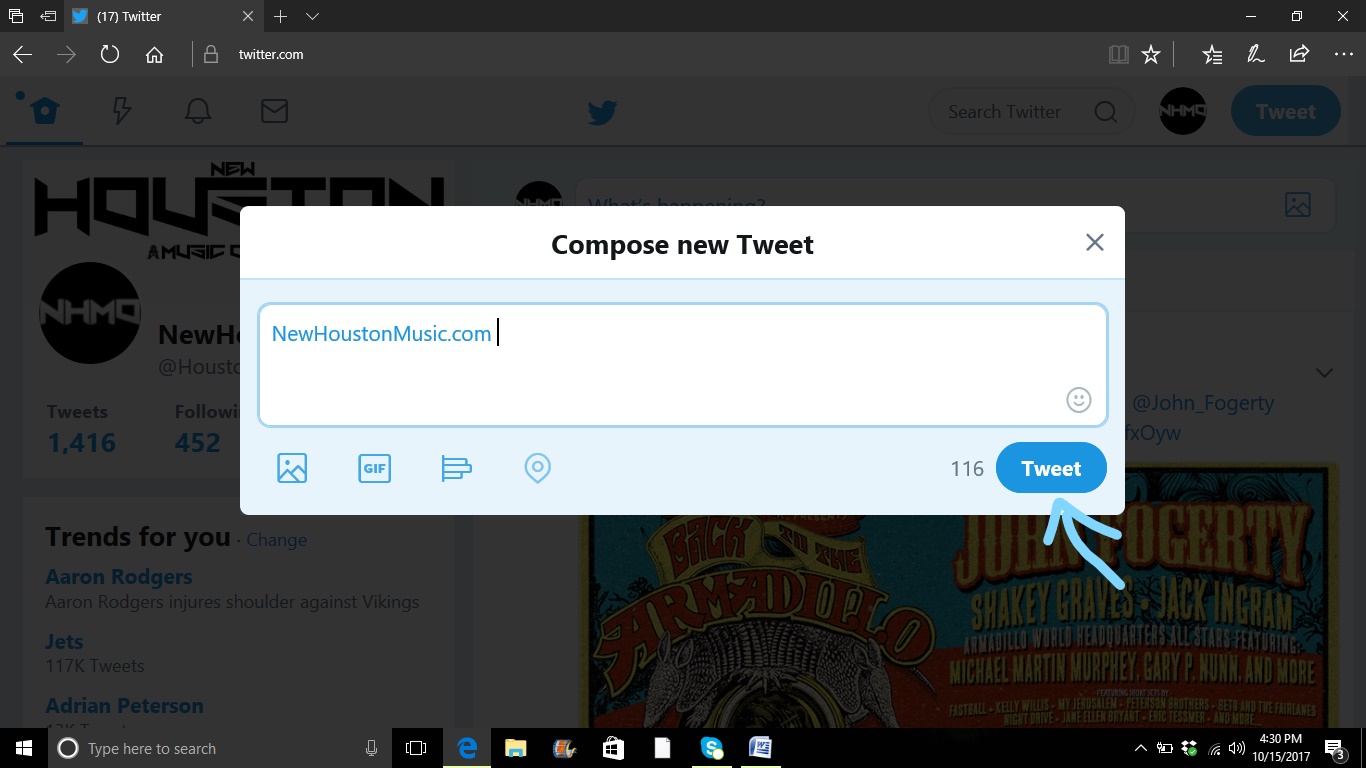 Step 3, Once you've posted your shoutout, click on the Search bar and type "NHMOPROMOTIONS". Hit Search.  Your search results will likely look something like this. Follow the @NHMOPromotions Twitter page.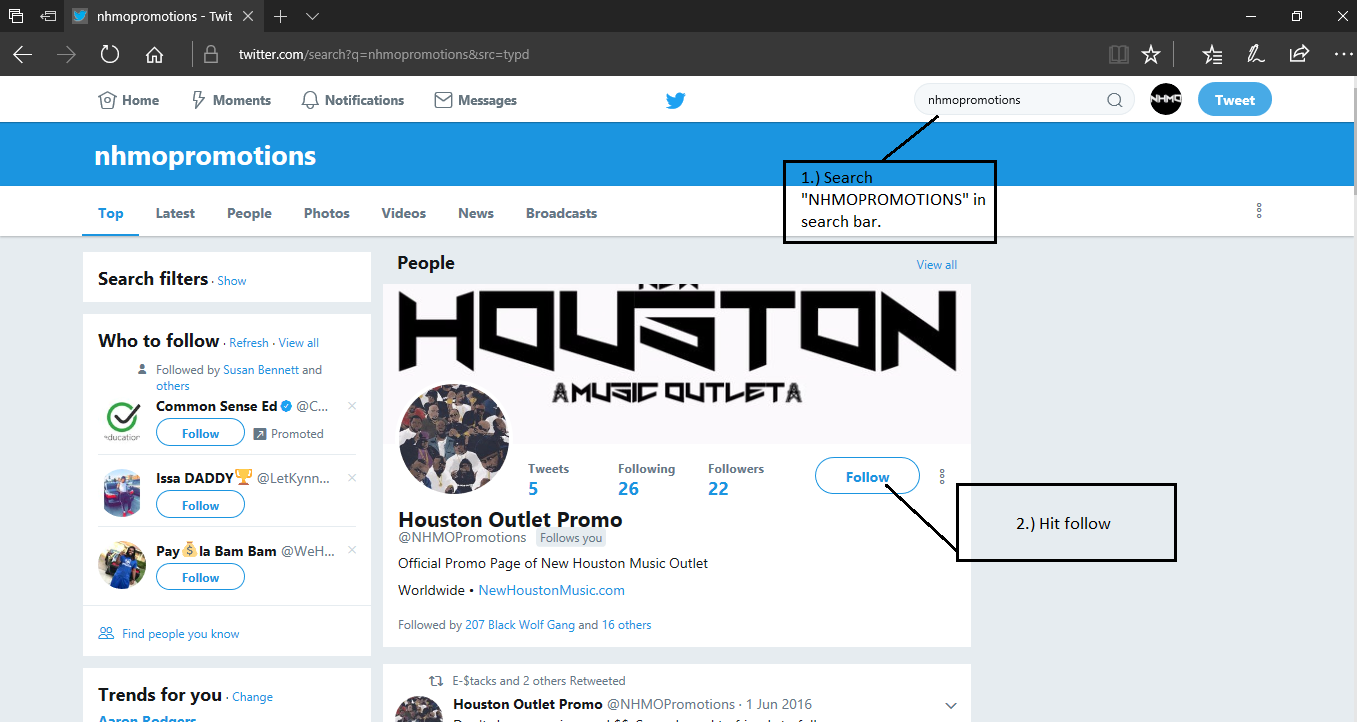 Step 4, After following @NHMOPromotions Twitter page, click on their profile to see their page. Next, you will need to send a message.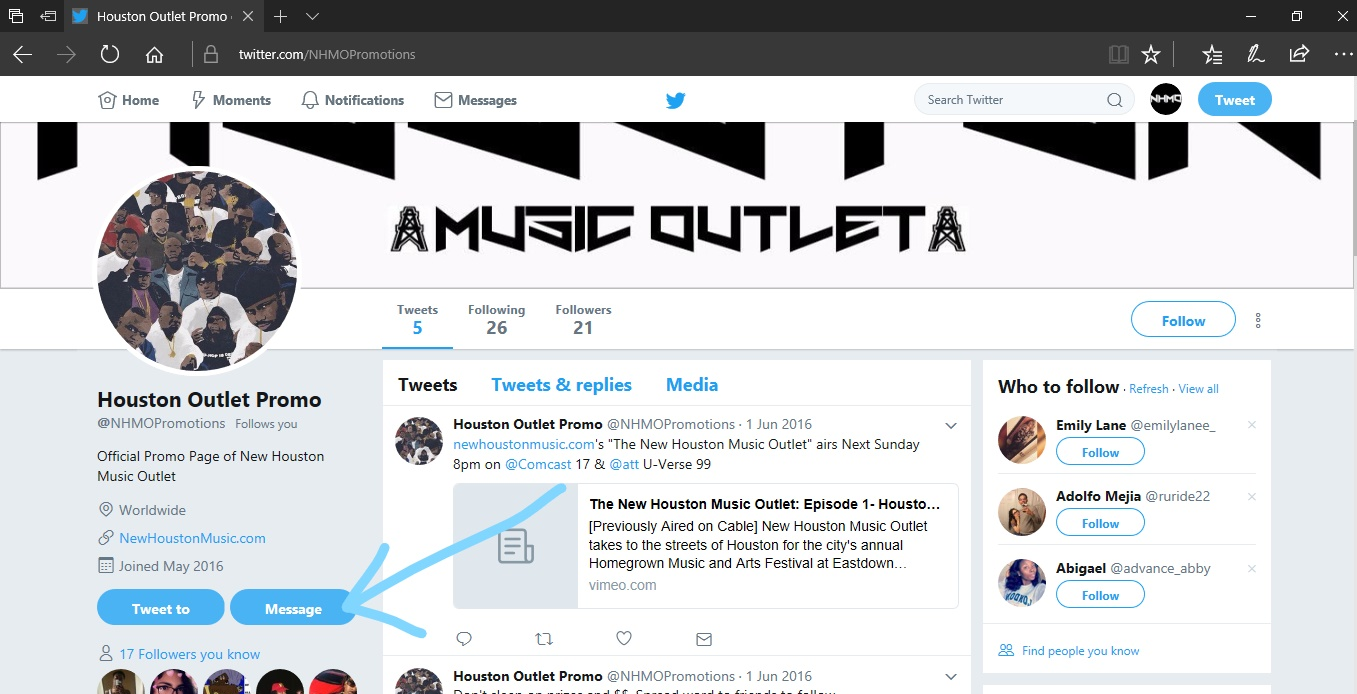 Step 5, Direct message @NHMOPromotions your Venmo user name. This is done by clicking, 'message'. Include in your direct message your name and Venmo user name. If you don't have a Venmo account, go to Venmo.com and make an account, it's easy, quick, and free. Venmo is a wildly popular phone app made by PayPal that allows you to send and receive money. Follow the instructions to make your free account to receive or even send payments on this convenient app for your phone.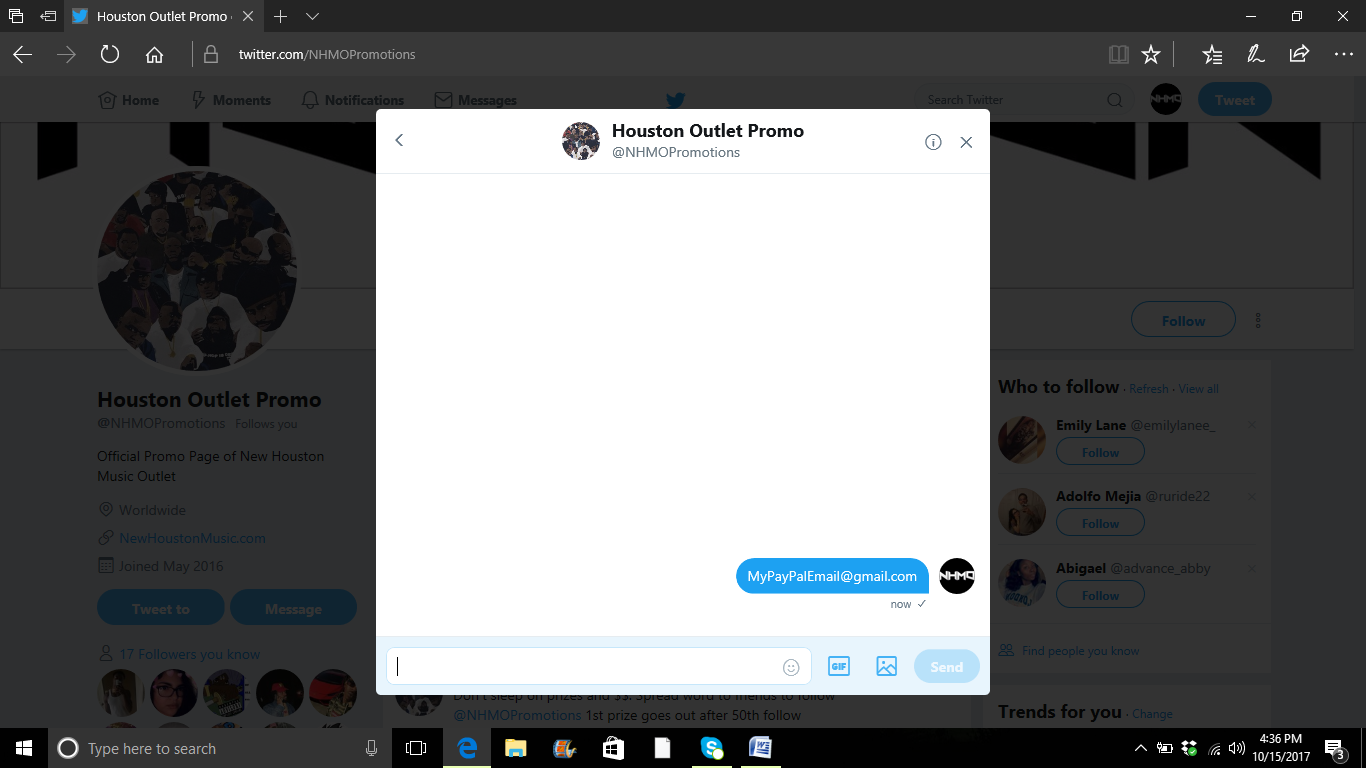 Step 6, Wait for a response. Your account will either be accepted or denied based on whether or not you meet our partner criteria. Please refer to the criteria at the top of this page. Once you've gotten an approval message you will be added to our database and can begin to promote.
Go to the @NHMOPromotions Twitter page.
IMPORTANT: There are certain things we want you to pay attention to before retweeting a post. Pay attention to WHEN a post is posted and WHERE a post originally comes from.
Retweet all the retweets from @HoustonOutlet: Make sure the post is not more than 2 days old. Let's look closer at this: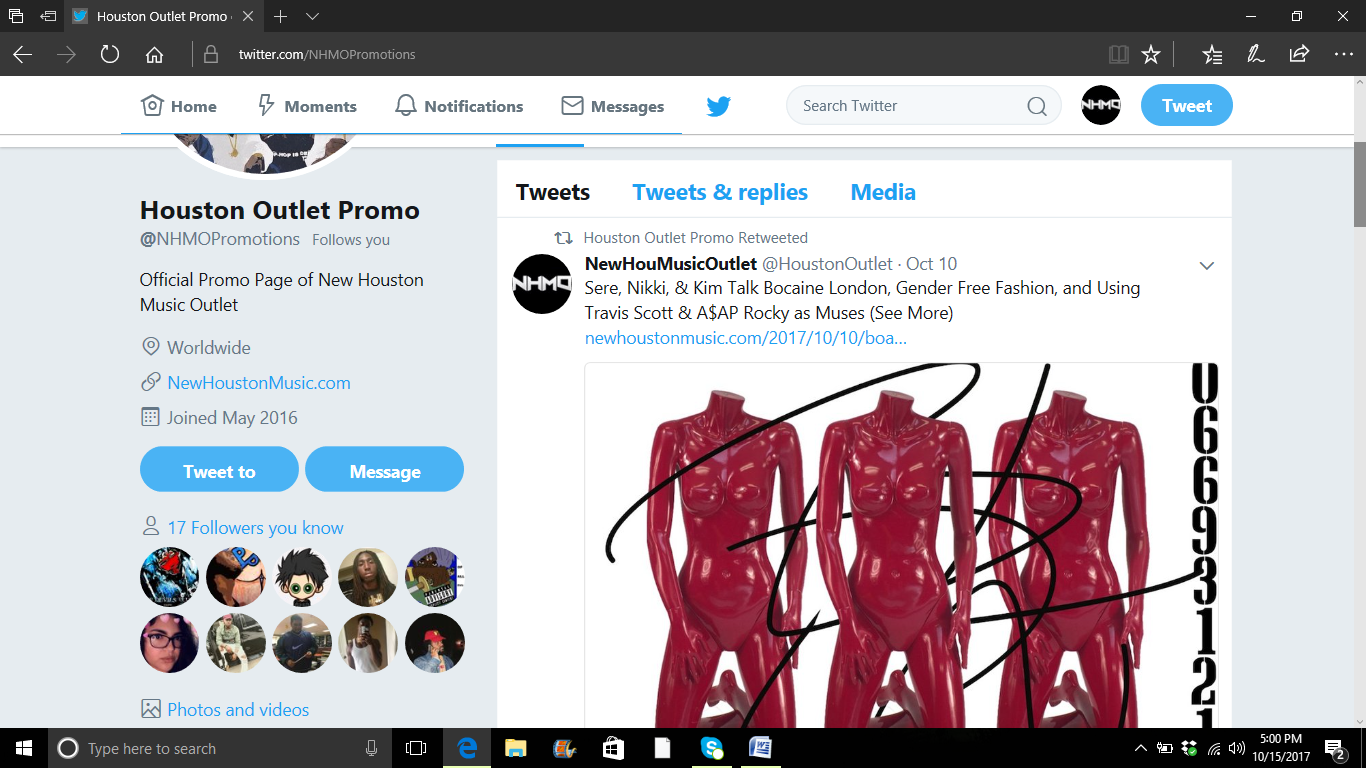 2 big things to look for: Look for new posts (No older than 2 days) on @NHMOPromotions page that say at the top "Houston Outlet Promo Retweeted". Once you see that, next check to see if the original tweet is from the @HoustonOutlet Twitter page. If both are true, hit 'retweet' and 'love'! These are the tweets you will be paid for.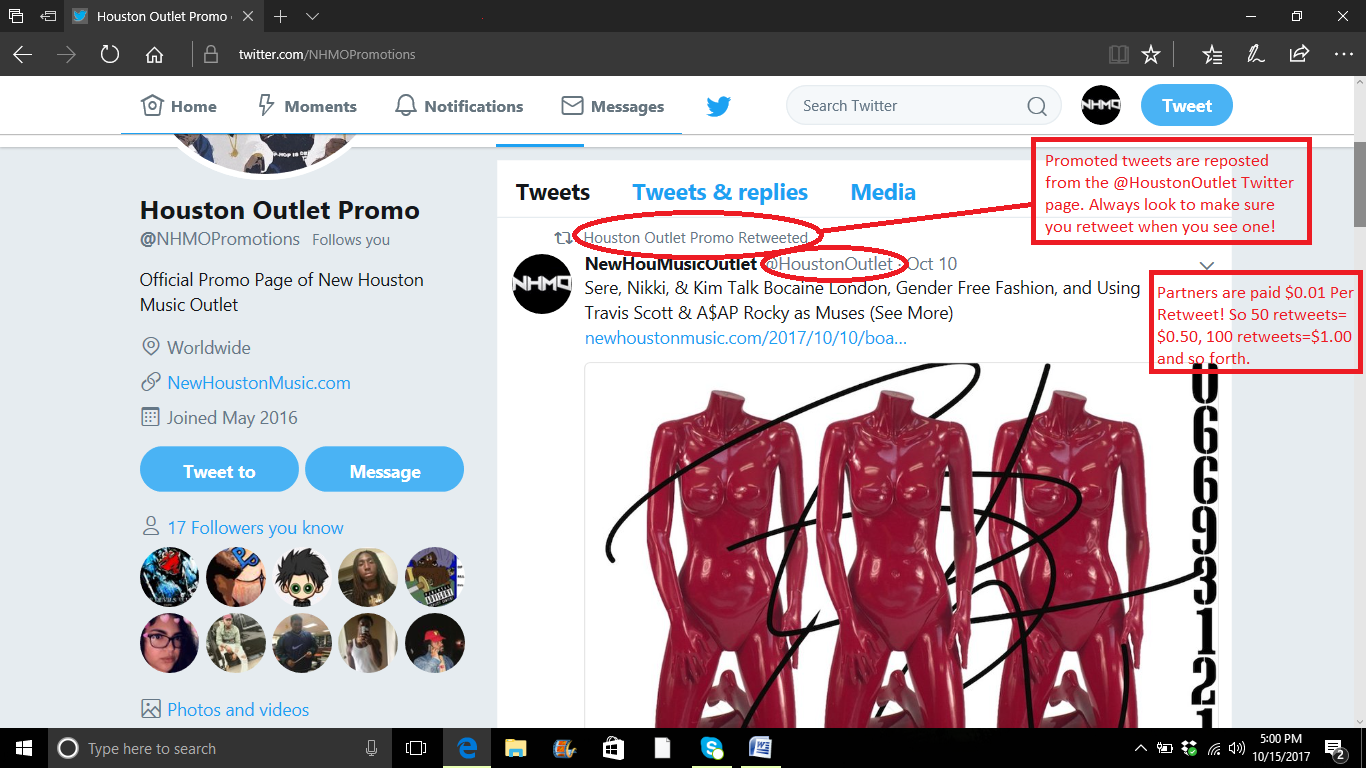 When a post is posted to the @NHMOPromotions page, promoters will have 2 days to retweet it in order for it to count towards their earnings. So if you wait until 3 days or more after a post is posted to retweet it, you will receive nothing for this. The timeline of each promoter will be monitored to keep track of how often they are retweeting new content.