Xavier Wulf's Houston Leg of Tour Rocks Through Warehouse Live
NewHoustonMusic.com's presentation of Xavier Wulf's Hollow Be Thy Squad Tour hit Houston last weekend for a memorable show by Xavier Wulf and IDontKnowJeffery. Featured on the tour were several Houston acts, each whom kept the crowd's blood pumping as the very commonplace sight of moshing in the pit was seen throughout the night. Houston greeted the Memphis natives to a most warm welcome. After having shook every hand in the front section, the Hollow Squad founder stated "It's good to see you all." Xavier Wulf would then go on perform his usual passion filled, spirited, performance, which if any of our readers have not seen it live, we would recommend you go see one, this year. Djing Wulf's set was Los Angeles super producer, GNealz, who kept the crowd favorites coming like "Philosopher's Throne", "Cold Front", and "Psycho Pass".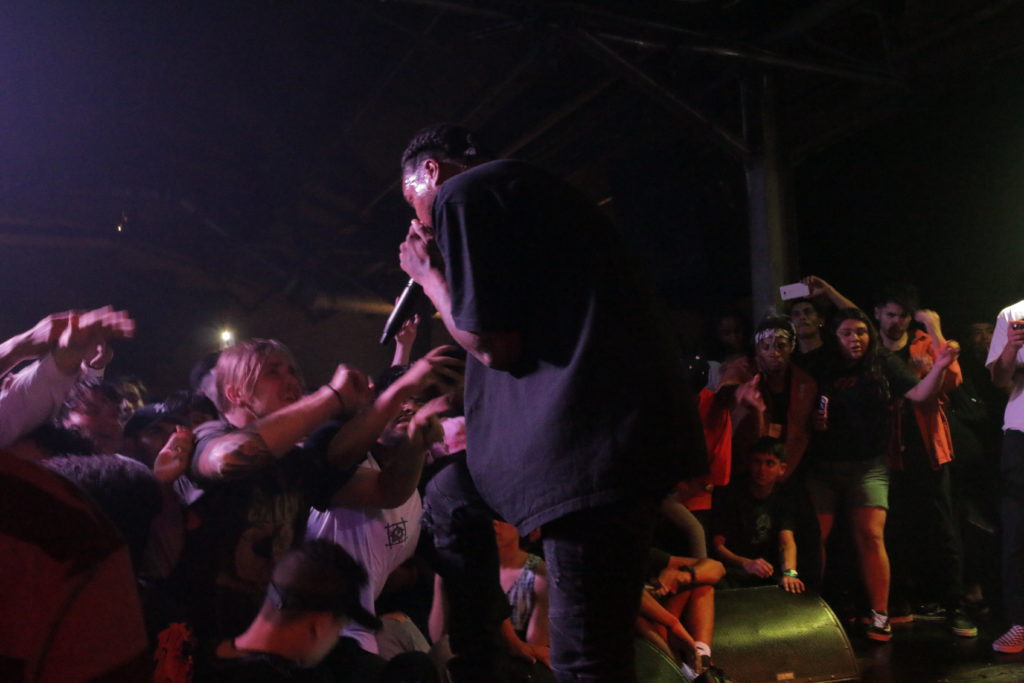 Opening on the tour were some familiar faces in Houston, some whose music we have been covering on our blog. Starting the show off in the right direction were Clear Lake rap group, BLVCKEMPiiiRE (pronounced Black Empire) whose spirited anthems incited stone cold stunners in the pit. Following this act was Lil Altima (Riven) whose performance carried the crowd, ending in the crowd literally carrying him for a brief stage dive. Instrumental band, Lesser Degree was a sight to behold as the band called audience members to form a huge pit center stage that looked like something from the old WWF SmackDown.
High Elements presented a high energy set that got the crowd going nuts, opening with a snippet of System Of A Down's "Chop Suey". Adorned in Ralph Lauren sweat shorts, Masta Funkkk took to the stage alongside HE member, Emcee who sported a "Change We Can Believe In" T-shirt, a testament of both the groups fashion sense and proneness to political statements. RichBrokeDudez also took the stage as part of the tour, as many onlookers took note of their unique and quirky bond as a group. Cypher the Avatar is another familiar face in Houston, as he took to the stage before Wulf and Jeffery. Lastly, TheRealFlexGod and TenneyWay kept everybody jumping right before Wulf. See all the openers below.
NewHoustonMusic.com saw to completion yet another great show and plans for more events In the city of Houston are already in the works. Stay tuned for what the New Houston Music Outlet has next, it may just surprise you.
This event was made possible by New Houston Music Outlet, supported by TopShelf Texas.