[Photos] SLM Buzz Holds 1st Annual Support Local Music Awards 2016
1st annual Support Local Music Awards at Scout Bar. Award ceremony red carpet meet & greet hosted by New Houston Music Outlet
Houston promotion team, Support Local Music (SLM), linked with renowned Punkstar Full Throttle for this night with the stars. The SLM awards were bestowed upon 19 very deserving and talented people of varying crafts. Recognized for their hard work were musicians, models, painters, engineers, business owners, and professional athletes alike. WWE superstar Booker T made an appearance to accept the Local Sports Legend Award. Iconic punk band, The Hates, was on scene and accepted the Local Music Legend Award. Performing throughout the night on Scout Bar's 2 stages, and its third patio stage sponsored by Reds Sound & Lighting, were 20 amazing homegrown acts. See the full list of award winners at the end of the page.
The entire night, which broadcasted live to Punkstar Full Throttle's radio station, was a lively event that came packed with live performances by hometown heroes and favorites, free pizza from Dan's Pizza Co, drink, live art, and vendors.
New Houston Music Outlet took took to the red carpet to host the first annual SLM Award Show meet and greet. Look below to see the photos of the event.
"Can You Dig It?" Hall of Fame WWE superstar, Booker T, graces the red carpet for SLM awards before receiving the Local Sports Legend Award. Booker announced this month that he will be running for mayor of Houston in 2019.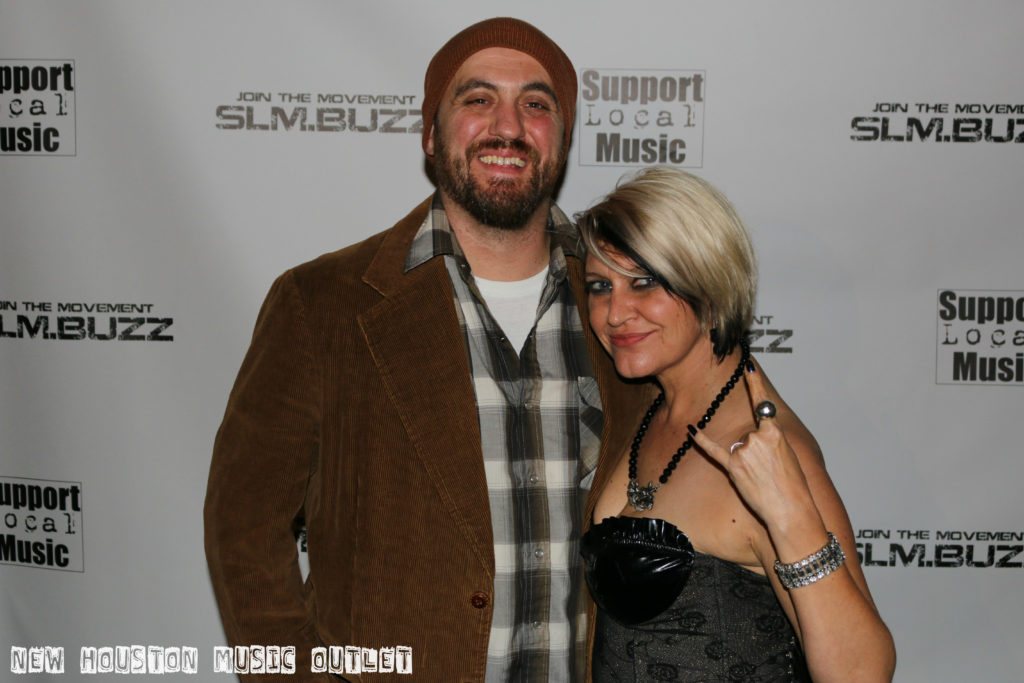 Winners
Local Legend Award: Scout Bar
New artist: Ricky Ortiz…
DJ: DJ lil b
Rapper: Mendo
Local business: Embassy Skateboards
Producer: Doc Rock Stephens
Label: SGS music
Model: Ashlee Disney, Honorable mention: Shelby Leger
Country artist: Jake Bush, Honorable mention: southbound 45
Album: The Separation Effect (Saturate)
Engineer: Reuben Foster
Guitarist: (tie) Chris Hardy and Trey Klecka (Astoryia), Honorable mention: Matt Hernandez
Bassist: Rasta Mendoza
Live Band: Astoryia, Honorable Mention: Lies of an Alibi
Drummer: Will Rollz(Lies of an Alibi) ; Cross Patrick (9 years old)
Best Local Vocalist: Wayne Brezz , Honorable Mention: Patrick Gamble
Best Acoustic Performance: Chris Hardy, Honorable mention : RAF Rivera
Best Live Performance: Lies Of An Alibi, Honorable mention: the high mile